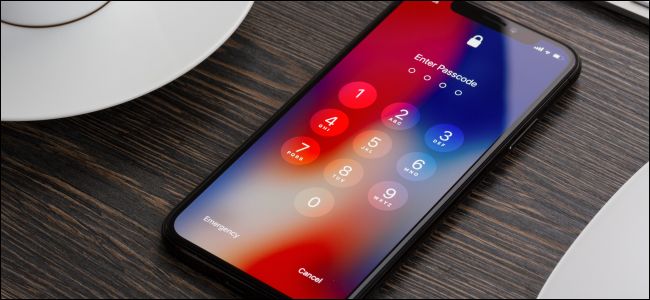 Make no mistake, the antivirus for iPhone or iPad does not exist. However, you can download different apps with other security features that are effective and highly recommended
It is a recurring question among users: Does an iPhone need to have an antivirus installed? The reality is that no and more, the iPhone's antivirus programs as such do not exist. So, what exactly are all those security solutions that they offer us for iOS? They are necessary? Next, we will teach you a whole list of applications related to security that you can use both on your iPhone and on your iPad. That's right: be clear from the first minute that none of these apps or others that you can find under the "antivirus" label are really antivirus. In the Apple ecosystem, that does not exist.
The best antivirus for iPhone and iPad
Does an iPhone need antivirus?
Antivirus programs became very popular especially in Windows, where there was a major computer security industry eager to sell security solutions in software format to deal with viruses and other threats, especially with the arrival of the Internet. Over the years, the industry has evolved as computers and operating systems did. In the case of smartphones and tablets, antivirus programs, however, have worked very differently on Android and on the iPhone. While the first accumulate security apps of all kinds on iPhone there is hardly anything.
Security companies do not want to run out of their share of the pie even though iOS and iPhones are safe and do not require having an antivirus installed. To achieve this, they develop security applications, which are not antivirus as such., although later they can confuse with their names and their terminology. These apps usually provide other services that are not the antivirus, such as the location of the mobile before loss or theft, the function of hiding files in the operating system or a "secure" browser capable of monitoring web traffic, but there. Due to the very nature of iOS, apps, including antivirus apps, do not have full access to the terminal and therefore are unable to scan files or detect the presence of dangerous files collated with their database. That is to say that the utility of all these apps is limited since Apple already has its own detection systems.
However, there are no antivirus apps does not mean that there are not others that can provide us other things in terms of security. Do you want to put an extra point of protection to your mobile and your data?
Search my iPhone
It is the official app for finding a lost or stolen phone. Make sure you have it installed and in case you do not have it, go quickly to our website to get it. Once configured, it allows you to locate the phone wherever you are through iCloud, in what can be considered the most basic security tool for any owner of these phones. Accessing your profile on the web you can perform different operations with the terminal as well as geographically locate it. Such as deleting its content. The problem is the same as other apps on this list or similar to this integrated feature: if the phone is turned off it is over knowing its location. In any case, it is a default app of the system and as we say is essential.
McAfee Mobile Security
A complete compendium of tools related to the security of our terminal and the information it stores. No antivirus shield or heuristic analysis remembers. McAfee Mobile Security for iPhone offers a safe to store photos or videos in an encrypted form that can only be unlocked by a master password, TouchID or FaceID. If someone tries without permission the app takes a photo that will allow you to identify it. It is one of the antiviruses for iPhone and iPad.
The other great function is to track the terminal, with which you can locate your position at any time and emit a warning and detection sounds even if the phone is silent. Something very similar to Find my iPhone, the native function that Apple already offers in the operating system. Apart from that you can make backup copies of the contacts, delete them if you lose your phone and do not want them to have access to the phone book or consult a battery indicator that works in conjunction with Apple Watch. As you can see, there is no antivirus function, although there are several security tools that may interest you. Anything else that they try to convince you about is not true.
Avira Mobile Security
Another illustrious name of security involved in developing apps for iPhone users. No, here there is no antivirus, but a more anti-theft tool with locator through Avira Connect and sound emission. In this case, it offers protection against phishing attacks on web pages or e-mails making warnings and is capable of generating reports. You can also scan your email address and that of your contacts to check if they have been victims of an attack, a service similar to "Have I have Been Pwned" but in app format, more comfortable. Finally, it offers a memory and storage analyzer, which allows you to better manage the entrails of the mobile. If you are a user of Avira Prime this app is included.
Norton Mobile Security
Norton offers a complete security package for phones and tablets. It is a proactive payment protection system that tries to protect users against fraudulent apps as well as giving them online privacy management tools. Apart from that, we find the usual, the recovery options of lost devices or the creation. And the restoration of backup copies, nothing new under the sun. The good thing, in this case, is that the subscription is valid for several devices. So it can be an option to take into account if you need protection for the whole family for example.
Kaspersky Safe Browser
The Kaspersky security solution in iOS is particularly committed to web browsing. This browser is equipped with the latest technology in threat detection of the Russian company. And can be useful to avoid the multiple dangers of the web while browsing. If you find a malicious link or content suspected of being part of a phishing operation to steal bank data for a couple of examples this app will warn you. It works in conjunction with Safari, so you have to use that browser when you visit web pages. And calm because it will be worth in major search engines like Google or Bing. Another additional option is to filter content to see only what you are interested in, which may work well as protection for parents. It is the best antivirus for iPhone.
Mobile Security & Anti Theft Protection for iPhone
The people of Mobile Security also have their own medley of security utilities packaged in an app. Here a new combination: On the one hand VPN to make secure connections through apps. Protection for the browser avoiding malicious web pages, safe for storing photos, videos, and other files and auctioning anti-theft functions. Everything already is known, but that together makes this app one of the best alternatives on the list. You have a Premium version that can be subscribed through the same app. And you see how all these functions are enhanced. Beware if you decide to pay because the subscription is renewed automatically until you indicate otherwise. The price of the full version is $ 8.99 although it could vary depending on your country of origin.
Lookout
Compendium of everything you can think of, Lookout is a complete security option that saves you additional facilities. The latest news is in the monitoring of attacks through the Wi-Fi network. Particularly useful when it comes to connecting to strange networks. In those cases, it continuously monitors the network to detect anything suspicious. Alert when you have out-of-date apps that as you know can be one of the most important security holes, has tracking. And tracking functions for loss or theft by placing the terminal on the map. And sounding sound warning, is able to save the position of the phone against possible battery faults …
The problem is that there are two accounts, the free one of payment. The advanced functions as is logical are only in this second option. Which you can hire for $ 2.99 per month or $ 29.99 per year saving some extra money. With the subscription. You also receive alert services and reports when there are security problems on platforms that may affect you, automatic emails before strange behavior on your mobile …
Trend Micro Mobile Security
The last alternative of the list is also signed by a company of certain prestige in the field of computer security for computers. In their offer for iOS, they have an app very similar to the previous ones. It is divided into 3 main sections, which are web browsing. For which it has its own browser, to check Facebook and Twitter social accounts in search of problems in those parts. And finally a shield of protection against malicious content.
In addition to that you can perform checks on Wi-Fi networks, monitor data consumption, scan links or of course. The blessed and recurring GPS locator function. At least the interface is quite pleasing to the eye, it shows that they have put desire and effort.
As you can see there are security apps, understood in multiple ways. But you can stop looking for iPhone antivirus apps because you will not find them. Apple does not allow developers to access certain sensitive parts of the operating system. And therefore developers cannot create antivirus apps in any way. The system is safe and you just have to follow the usual recommendations. Keep your apps and OS updated and enjoy the experience.