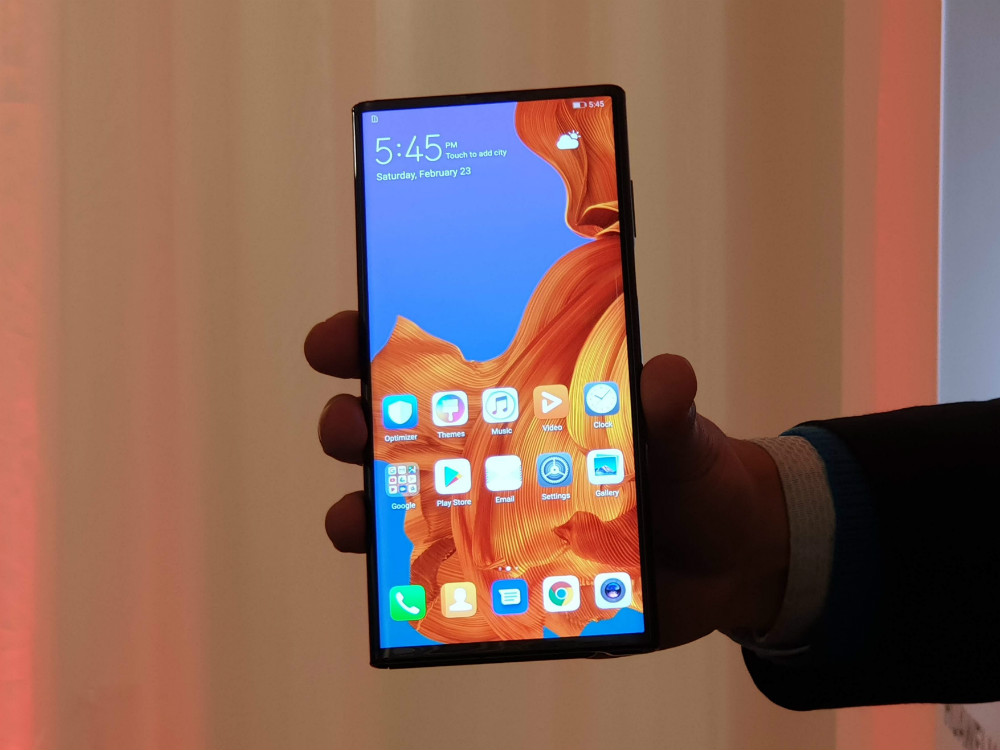 What Huawei is doing is to open all eyes, for me they understood how to make a flexible phone better than Samsung and, while I may be wrong, I think it is the format that will work best. Here are the more about Huawei Mate X.
You have to understand a point, the flexible screens do not bend like a paper, they follow a curve. They do not bend at a fixed point so they need a hinge and a special system to bend. The problem in the Samsung Fold is obvious. It closes but "wrong" and there is a space between the two parts so it does not close completely. Huawei faced a completely different issue, decided to put the screen outside the fold where the screen can surround the phone and completely close the two backs.
This idea exposes the screen more, it is true, so it is more exposed to scratches and bumps. But considering the type of market, it points to (people with a lot of money) is the least of the problems. This design also allows you to have a single set of cameras (Samsung has six in the Fold).
Below, more technical details about Huawei Mate X
The screen is, in itself, larger with 8 "when it is open and 6.6″ when folded, are two sections of 2480 x 1148 and 2480 x 892, the Fold, closed, has just a secondary screen of 4.8 " so in this scenario it is much more impressive.
It has three cameras of 40MP, 16MP wide, 8MP telephoto, LED flash, and in this section the thickness reaches 11mm, the rest is much thinner. It is complemented with a power button, USB-C port, and side fingerprint reader.
Inside has a Kirin 980, 8GB of RAM, 512GB of storage, modem Balong 5000 for 5G. And interestingly change the microSD by a Huawei own format. The Nano-Memory (NM Card) that has the same size as a nano SIM.
It has two batteries in each part that in total 4500mAh, the fast charge of 55W.
Now, there is a catch, there is always, and that is that the Huawei Mate X costs … drum roll … USD 2600). This is how we are going into a strange era in which the phones cost more than a high-performance computer. And that resembles the first years of mobile phones, of course, the features are fantastic but these models are exclusive for rich or Fools. Beyond that, I think it's a fantastic piece of hardware and a demonstration that Huawei can kick the board too.
You may also like How to create a mobile app without knowing how to program