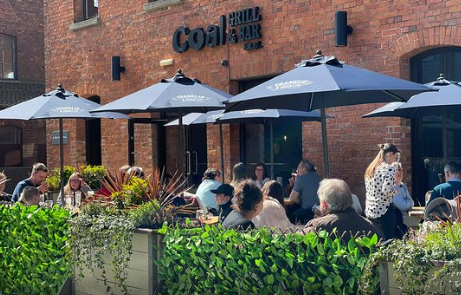 If you are lucky enough to live and work in the multicultural city of Gloucester, with its magnificent cathedral and thriving shopping outlet centre at the Quays, you will no doubt, have already taken advantage of many of the fabulous restaurants and designer shops that can be found there. The magnificent Romanesque and Gothic style cathedral took from 1089 – 1499 to complete. In the north chantry chapel, you will find an intricate stained-glass window in honour of the famous Gloucestershire poet Ivor Gurney. This most talented of poets took a lot of his inspiration from local landmarks and scenes from around the Gloucestershire area. Unfortunately, he suffered from manic depression for a long time and sadly the last fifteen years of his life was spent in psychiatric hospitals.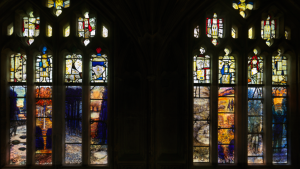 There are many interesting artifacts, funerary monuments, stunning stained glass windows and a beautiful Art Nouveau clock face dating back to 1903 that can be found in the north transept all in the Cathedral.  Gloucester city is lucky to be blessed with a thriving workforce and many local companies are looking to take on additional qualified men and women from all areas of expertise.  Gloucester accountants, retailers, hairdressers, digital marketing companies, plumbers and electricians are all growing their workforces to contend with the high levels of business they are experiencing. Randall and Payne for example are one accountancy firm that might well be looking to employ extra staff at this time. The Quays retail, designer, shopping outlet centre has many exciting designer brands for you to choose from. Saltrock, Crew Clothing, Jack Wills, Mountain Warehouse, Clarks, and the Denby Outlet to name just a few. With many wonderful restaurants being located at the Quays, you really are spoiled for choice as to where to eat next. With Italian, French and Greek style dishes available alongside traditional burgers and steaks who wouldn't want to eat there?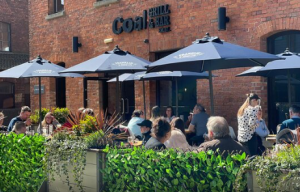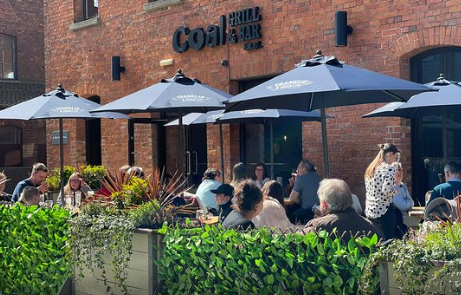 If you like Italian then there is Zizzi's, French food then there is Cote Brasserie, Greek food is served up hot and tasty at the aptly named "Greek on the Docks" and of course you can get a good old fashioned British beef burger or steak at T.G.I. Fridays or Coal Kitchen Cocktail Bar and Restaurant. If you like to eat spicy chicken above anything else when going out to dine with family and friends, then Nando's is the restaurant for you.