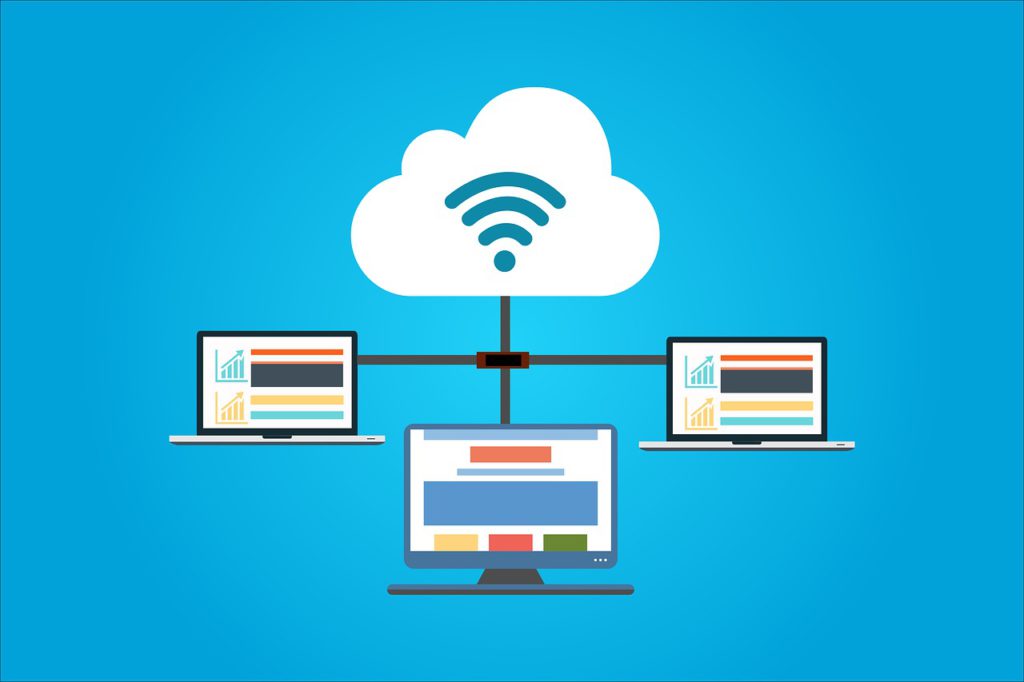 If you have considered creating a website for your company, one of the things that comes to mind is: can I create my website for free, without the need for hosting and domain? Although it is a question that many ask themselves, the truth is that many times what seems cheaper can be very expensive.
In this article, we want you to understand the importance of web hosting, a type of service that we recommend if you are going to create a web page with us.
What is web hosting?
Web hosting is a storage service for web pages. In general, it is a server or a space within a server where you can have your page files saved. When users connect to that server, they can view your web page through the browser.
As you can imagine, to have a website you need yes or yes to have a web hosting. Otherwise, users could not see your website. If for example you keep your website hosted on your computer, they could only see your website when the computer is on and if you allow it. Hence the importance of web hosting.
What about free hosting services?
There are lots of sites where you can create a web web and they are free sites. For example, Wix or WordPress.com allow you to create a website, with free hosting, in a very easy way. What is the problem with this type of services? For starters, you are completely in their hands. Even if you don't pay for hosting, you will pay for other kinds of things, like adding new features to your website.
Then there are the hosting services that offer free and unlimited hosting. This goes against all logic, since there is no accommodation that is completely unlimited. And in fact, if it is, it is because your storage space is mixed with many other customer accounts. This means that you share resources from your hosting with many other clients and your page may be very slow or not work as it should.
In this sense, both one option and another do not seem to us the most reasonable way to create a website for your company. You need to have your own web hosting and domain, in addition to creating a website with WordPress.org preferably, so that everything is in your hands and does not depend on third-party services.
What are the advantages of web hosting?
A web hosting has many advantages when it comes to creating your own web page.
1. You do not depend on third party services
When you depend on a service like 1and1, WordPress.com, Wix, etc., your website is in their hands. It is true that you can probably download the files and make a backup, but that does not mean that if they make changes to their platform it may not affect your business.
The best thing is that your website is in your own domain and hosting, so that changes made by third parties cannot affect you. You decide what you do with your website.
2. You can hire the space you need
You don't need to be paying for new features that would otherwise be free. Only when there are premium plugins that you want to install, but it is not mandatory. You will have the web hosting space you need and you will be able to work more comfortably without fear that your website will fall because you have a space just for you.
Here it is important that the hosting adapt to the size of our website. You should also take into account the forecast of growth of your website in the short term.
3. You can use open source tools
There are very good quality free web management tools, such as WordPress, Joomla, Prestashop, among others that are free to use. You just have to install the applications in your hosting and you will already have a control panel from which to update your website.
Here the ideal would be just to invest in the design and customization of your website, which is what we can help you with in our WordPress web development service. We set up your website with WordPress so that your page can start working successfully.
You may also like https://chatterforest.co.uk/