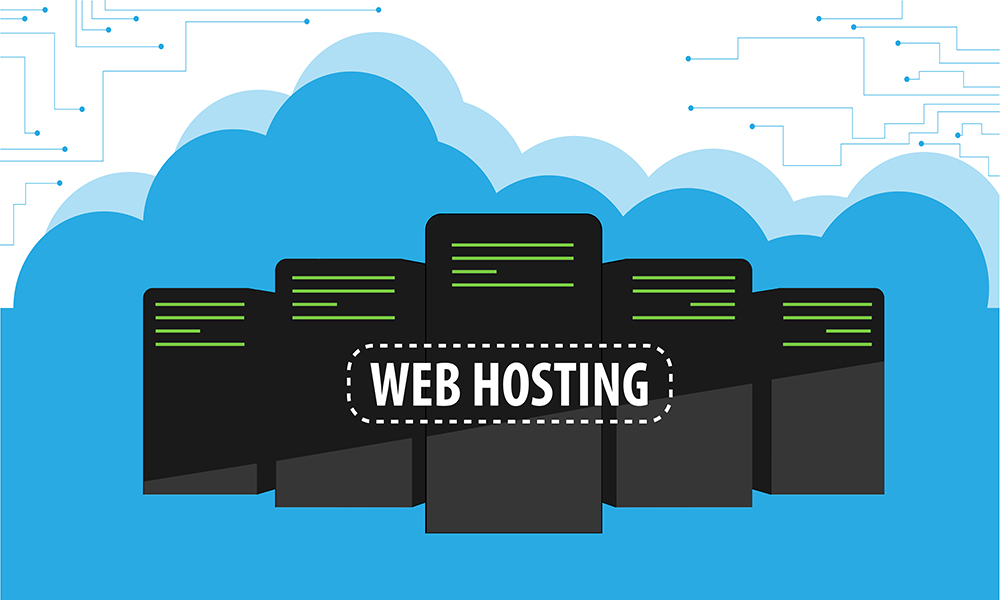 It's a little common dilemma: which web hosting provider should I entrust my sites to? This dilemma applies to developers, bloggers, small businesses etc. etc.
If this choice is well done, you can spend a "happy life" thanks to a reliable and high performance host, always reachable by phone, chat or email. However, making this choice, without first having devoted the right time to research, could lead to many problems.
1. Find out what type of hosting you need
Before you start looking for a hosting, take a moment to evaluate your goals.
Your needs will affect your compatibility with some hosting providers and services …
Shared Hosting
VPS Hosting
Dedicated Server Hosting
A personal website (e.g. portfolio) does not need a dedicated server. As well as an ecommerce with high traffic and high volumes should not choose a cheap shared hosting (shared hosting).
Shared Hosting is great for small and medium-sized sites
In shared hosting, several customers and websites share the same server. On the one hand, shared hosting is simple and uncomplicated. Most customers should switch to a shared package when they enter the world of web hosting for the first time, so decide when it's time to switch to a VPS or a dedicated plan to meet growing needs.
It should be considered however that the server's resources are shared with thousands of other websites. This price, support, performance and additional services offered such as the free domain etc. must be kept in mind.
Hosting VPS offers more flexibility for fast-growing sites
VPS, which stands for virtual private server, is a happy middle ground between the random dating of shared hosting and the commitment of a dedicated server. The server is divided into virtual machines, which act as independent dedicated servers. VPS customers still share one server, but each has much larger portions and greater control than those with a shared hosting plan.
Our favorite VPS hosts usually include high-speed SSD storage, along with managed services for software updates and patches. Depending on your level of familiarity with the technical side, we recommend that you look for a free cPanel license or full root access. You will also see the main VPS hosts that include monitoring, security and CDN services to keep you updated.
Dedicated Hosting offers maximum server resources and security
High-performance sites require dedicated hosting, which involves using an entire server to power your website or applications. As the name suggests, dedicated servers are ready to wait by the hand and feet and meet your every configuration need. Customers have complete control over the doting architecture, which means they can customize security systems, operating systems and more.
Dedicated hosting plans are among the most expensive, considering first-rate hardware, managed services and 24-hour support. High-end hosting, however, has a number of luxury features, including automatic migrations and backups, dedicated IP addresses and choice of operating system.
You may also like: couchtuner rocks
2. Determine what type of website you are building
Just as the amount of expected traffic or server load affects the type of hosting plan, you want to find, your type of website will determine which features are most important to have. Some hosting providers, for example, promote eCommerce functionality, while others focus on blogging and search engine optimization.
Blog: Consider a WordPress web hosting
With WordPress that has recently exceeded 28% by feeding more than a quarter of all Web sites on the Internet, the content management system is an easy choice for writers who want to share their thoughts online. Apparently, every host seems to offer simplified one-click WordPress installations, but the best providers include upgraded hardware, unlimited storage space and bandwidth, pre-installed programs and dedicated WordPress expertise and support.
Online store: Consider a hosting service for Ecommerce
For more than just marketing your brand, an online store is necessary for business owners.
More than half of US residents buy online, to understand the importance of an e-commerce.
So companies should find a web host with strong e-commerce options.
The best hosts take care of the additional security requirements associated with protecting customer information and payments, while providing well-designed models, access to cart software and integration with services such as PayPal and email marketing tools.
Personal website: Consider a low cost to high value
Whether you're sharing snapshots of a recent trip or giving information about friends and family about your next event, personal websites need to convey information in a visually appealing way. Hosting customers don't need to spend a lot to create a stunning site: hosts attract beginners and enthusiasts by making web hosting extremely convenient and easy to use.
Just because you see the base prices are really low, however, don't assume that the services are poor. Many offer unlimited storage, bandwidth and email accounts; 24/7 support and online marketing credits.
Corporate website: Consider a web host with which you can grow
Even if you do not plan to use your website to sell products, the in your company relies on online presence to increase the brand awareness. Entrepreneurs can expect their company website to grow 10 to 20% every month, if all goes well, so you'll need to find a hosting service provider that can handle a booming business.
Instead of constantly searching for the next best offer, find a web host to establish a long-term relationship with, so you will avoid all the headaches associated with choosing the web host: headlights only once, but fine!
3. Understand what and how many resources you require
New web hosting customers naturally opt for providers and plans that offer the most features at the lowest price. Instead of looking only for the most attractive partner, however, you can find more hosting opportunities by looking for a service that is compatible with your specific needs. Some companies may prioritize e-mail capabilities over storage, for example, while a developer may prefer high bandwidth rates and strict security.
Bandwidth and data transfer
Bandwidth is based on how quickly visitors can access your site's information: the higher the bandwidth, the more people can view your site at the same time. Increasing data transfer limits is a safe way to increase your site traffic without losing performance.
Domains and emails
Although they are commonly grouped, domain registration and web hosting are two different services. Your domain name serves as your website's address and can be registered and hosted with a company other than the one that hosts your site's files. It is preferable to keep all hosting resources in the same account. Some providers also include hosting free domains for the first year of new registered addresses.
E-mail hosting is aimed in particular at entrepreneurs who want notoriety and name recognition in email addresses. Hosting providers often include advanced email features, such as forwarding and filtering, auto responders and advanced security, for customers who need different email accounts or marketing tools.
Uptime Rates and Reliability
As entrepreneurs know, time is money. Every second that your site is inaccessible can mean hundreds of missed sales opportunities, damaged brand reputation and lost productivity.
Most hosts guarantee a certain amount of hours of activity and will reimburse you for any unplanned interruptions beyond the service level agreement. The guarantees generally range from 100% to 99%, although most shared hosting customers will be perfectly happy with the 99.9% uptime threshold.
Security and support
Although the security of a website depends largely on the behavior of the administrator and the strength of the password, among other features, the infrastructure of the hosting company can be one of the weaknesses. Over 40% of websites are compromised due to a host vulnerability, so be sure to look for providers that include firewalls, monitoring services and other security add-ons. Bonus points for automatic backups and WordPress updates.
Customer service should be responsive and ready to assist you. Unfortunately, this critical aspect of hosting is difficult to distinguish until you are already enrolled in a plan and need help. Surely therefore, you have to do your research to understand if the support of a host is up to your needs.